Poreikis visus būtinus daiktus nešiotis kartu su savimi vienoje vietoje, gimė labai anksti žmonijos istorijoje. Laikui bėgant, šis poreikis kai kuriems virto mados ir statuso simboliu, o daugeliui – bene pagrindiniu daigtu, kurį visuomet pasitikriname ar turime, prieš išeinant iš namų. Nepaisant to, kad per daugelį amžių vystėsi ir keitėsi, piniginė dar ir dabar yra vienas iš plačiausiai naudojamų aksesuarų. Kam turėtumėm dėkoti už piniginės išradimą ir dabartinę jos išvaizdą? Atsakymas gali jus nustebinti.
Pradžia
Kuomet šiandien pinigines mes naudojame talpinti daiktus, kurių pagalba maistą perkame, senovės Graikijoje ir Romoje, pinigines buvo naudojamos maistui laikyti. Senovės graikai ir romėnai, kartu su savimi nešiojosi didelį medžiaginį maišą, kuriame tilpo viskas nuo džiovintos mėsos ar figų, iki keletos monetų, būtiniausiems pirkiniams. Verta paminėti, kad turtingieji graikai piniginių nelabai mėgo nešioti. Kadangi su tokiomis piniginėmis daugiausiai keliaudavo vargšai, jos buvo laikomos nepritekliaus ženklu.
Šaltinis: Wikipedia.com
Viduramžių piniginės
Senovės graikų nešioti krepšiai, laikui bėgant tobulėjo. Apytiksliai XX amžiaus viduramžių Europoje, kariai savo mantą pradėjo nešiotis krepšiuose, kurie buvo tvirtinami prie diržo. Šiose pinginėse-krepšiuose tilpdavo maistas, pinigai ir kiti svarbiausi daiktai.
Renesanso piniginės
Per ateinančius amžius, piniginės nors ir mažėjo, tačiau keitėsi mažai. Dar XV-XVI amžiuose, monetoms laikyti buvo naudojami odiniai monetų maišeliai. Žinoma aukštuomenės maišeliai buvo išpuošti ir išsiuvinėti.
Išvaizdą panašią į dabartinę, piniginės pradėjo įgauti, kuomet 1690 metais, Naujojo pasaulio Masačusetso kolonijoje, pasirodė pirmieji popieriniai pinigai. Tuomet piniginės buvo pradėtos gaminti iš karvės arba arklio odos, bet vis dar buvo labiau panašios į krepšelius, negu į mūms įprastas pinigines. Tačiau be įprasto skyriaus monetoms, jau turėjo papildomus skyrius popieriniams pinigams ir asmens kortelėms, kurias to meto aukštuomenė naudojo susipažįstant. Taigi, pamažu piniginė iš vargšų kelioninio krepšio, virto vienu iš aukšto socialinio statuso atributų.
Naujieji amžiai
Senųjų ir naujųjų amžių sandūra, žymi laikotarpį, kuomet piniginės pradėjo sparčiai panašėti į aksesuarus, kuriuos nešiojamės dabar – lengvai į kišenę telpantis portfelis, kuriame laikomi geležiniai ir popieriniai pinigai. Naujaisiais amžiais įvykusi industrinė revoliucija, leido atsirasti modernesnėms odos apdirbimo technologijoms, kas įgalino kokybiškus odos gaminius padaryti prieinamus ir paprastiems žmonėms.
Verta paminėti, kad piniginės transformacija neįvyko per naktį. Dar apie XIX amžiaus pradžioje, paprasti amerikiečiai į darbą vaikščiojo prie diržo prisitvirtinę maišelį su monetomis. Priežastis buvo labai paprasta, popieriniai pinigai buvo didelių nominalų, o apie 75% procentus to meto naujojo pasaulio gyventojų, savo atlyginimą gaudavo monetomis ir net nebuvo matę šių popierinių pinigų.
Tačiau, to meto aukštuomenėje jau buvo populiarios dviejų dalių piniginės, pritaikytos ir popieriniams pinigams talpinti. Šios piniginės tapo aksesuarų, kuriuos mes įpratę matyti ir nešiotis savo kišenėje šiandien, protėviais.
Piniginės šiandien
Šiuolaikinės piniginės paprastai nebėra naudojamos maisto ar tabako laikymui. Apie 1950 metus buvo pristatytos pirmosios kreditinės kortelės, todėl ir piniginės turėjo būti pritaikytos ir šiai naujai mokėjimo priemonei. Taigi, šalia skyrių, skirtų laikyti popieriniams pinigams ir monetoms, atsirado dar vienas skyrius, skirtas laikyti plastikinėms kreditinėms kortelėms.
Nuo to laiko piniginės iš esmės nesikeitė. Daugiausiai keitėsi tik medžiagos iš kurių piniginės gaminamos. Laikui bėgant buvo sukurtos naujos medžiagos ir gamybos technologijos, todėl piniginės tapo dar labiau patvaresnės.
Piniginės rytoj
XXI amžiaus piniginių gamintojai jau pristatė mums pinigines ant riešo, pinigines ant kojų, permatomas pinigines, pinigines pagamintas iš anglies pluošto ar net titano. Kadangi vis daugiau ir daugiau žmonių naudojasi mokėjimo kortelėmis, piniginės tapo minimalistinėmis ir plonesnėmis.
Daugėjant atsiskaitymų elektroninėje erdvėje, stipriai pradėjo populiarėti elektroninės piniginės. Šiandien, už prekes ar paslaugas, kai kuriose šalyse jau galima atsiskaityti tiesiog naudojantis savo išmaniuoju telefonu. Ar elektroninės piniginės savo populiarumu pralenks įprastas pinigines? Tai tikriausiai parodys ateitis.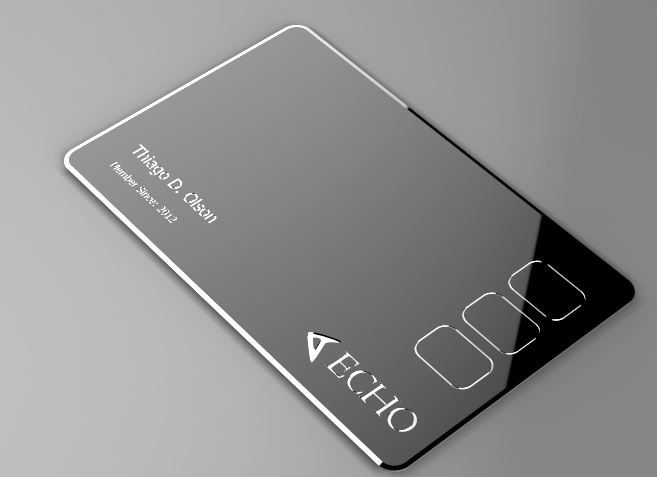 Susiję straipsniai